Hello!
Here is my FZR1000 -92. I´ve had it for three years now. Before that it belonged to my father. He lost interest on that bike because it needed some bigger maintenance to do. But that was no problem to me, so I thank´d and fix´d and keep the bike for my self.
I don´t know history for that colour? Never seen another painted like this. Bike is originally brought from Germany. Did Yamaha even make that kind of colour theme? Rear rim is original violet. Front rim is somekind of orange. Rest of graphics are bright pink and violet. Colours are under varnish layer and pretty sunburned on tank etc. That´s why I think those are original or made at the early years of that bike. Someone had also changed brake lines to braided ones. Banjo bolts have same violet colour that Yamaha used. Front fender is made from carbon fiber. Can anyone help me find out what this bike is about, or is this some kind of Miami Vice Günther vision
Here is some pictures about the bike.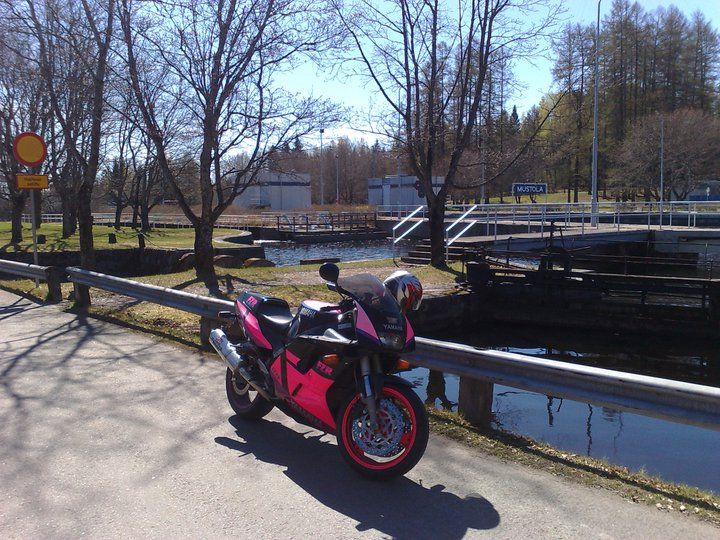 Finnish summer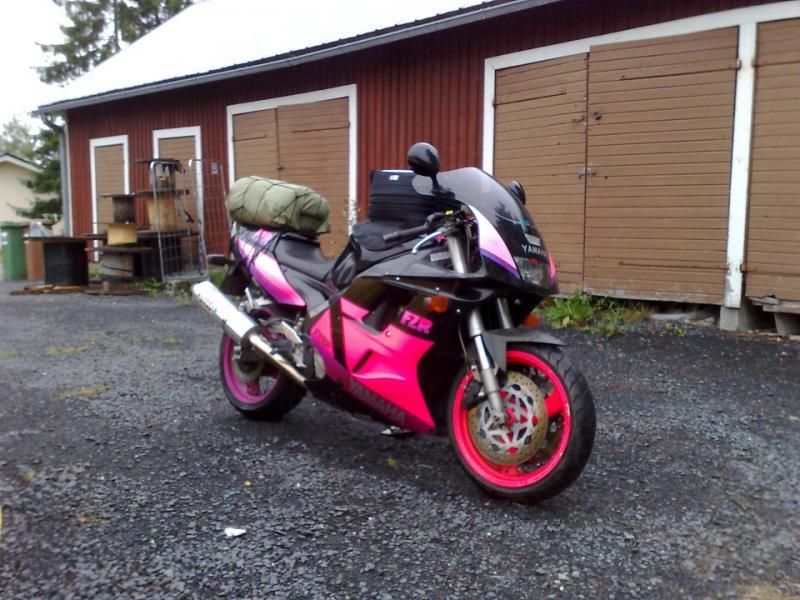 I did short five days roadtrip at 2011.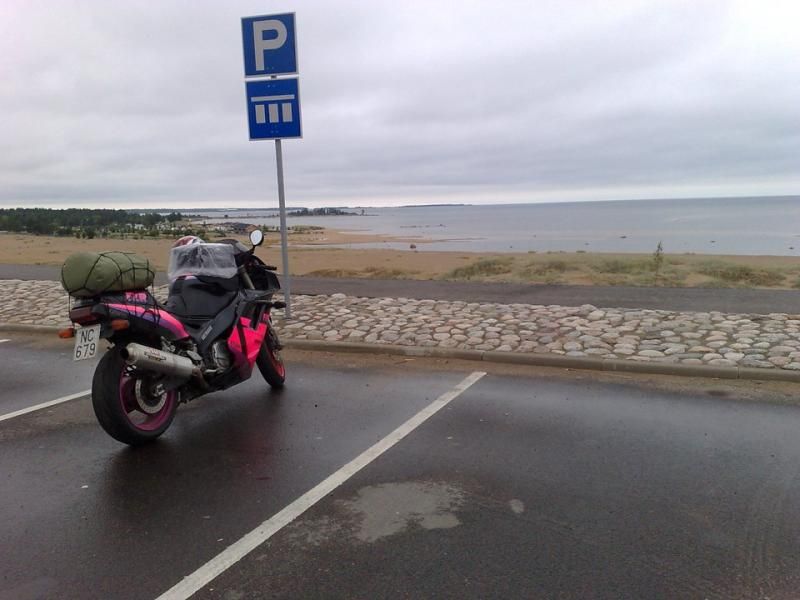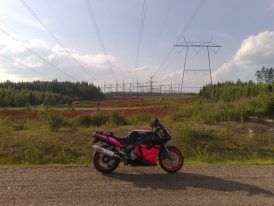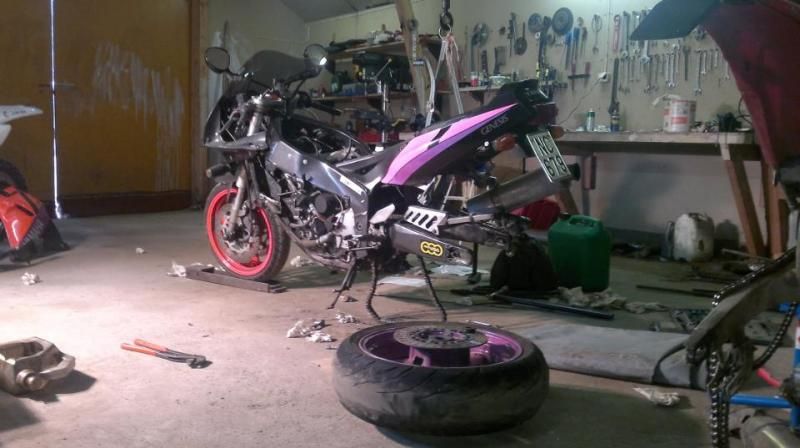 I think we all know what is happening. Little valve adjustment, needle jet replacing etc...