Alright all you guys and gals. Spring is in the air in the Northern Hemisphere. Nice balmy winters are happening in the Southern Hemisphere and bikers everywhere are enjoying spirited jaunts to and fro (Eloquent and articulate. Yes, I know.). It's right good time for a contest. People have been building and gathering more parts and taking lots of pictures and reference notes. That means we've got a lot of people out there with nice good write ups that can be entered in for the contest.
Current contest guidelines are as follows:
* Best 2 new and original How To write ups. This will be decided by membership poll.
* They must be documented in the site WIKI
* The link to your articles must be posted in the contest thread to enter.
* If you are not familiar with editing the WIKI make that known and one of our WIKI Editors can offer their assistance.
* Entries must be posted between May 3, 2009 and May 31, 2009
* Contest will be moderated by Site Directors.
* Administrators and Site Directors are not eligible to participate.
So are there any prizes you ask? Of Course!! The Prizes will be:
FRZOnline.com TShirt from the new Spring 2009 line.
A Radiator Grill (Identical to the one seen here)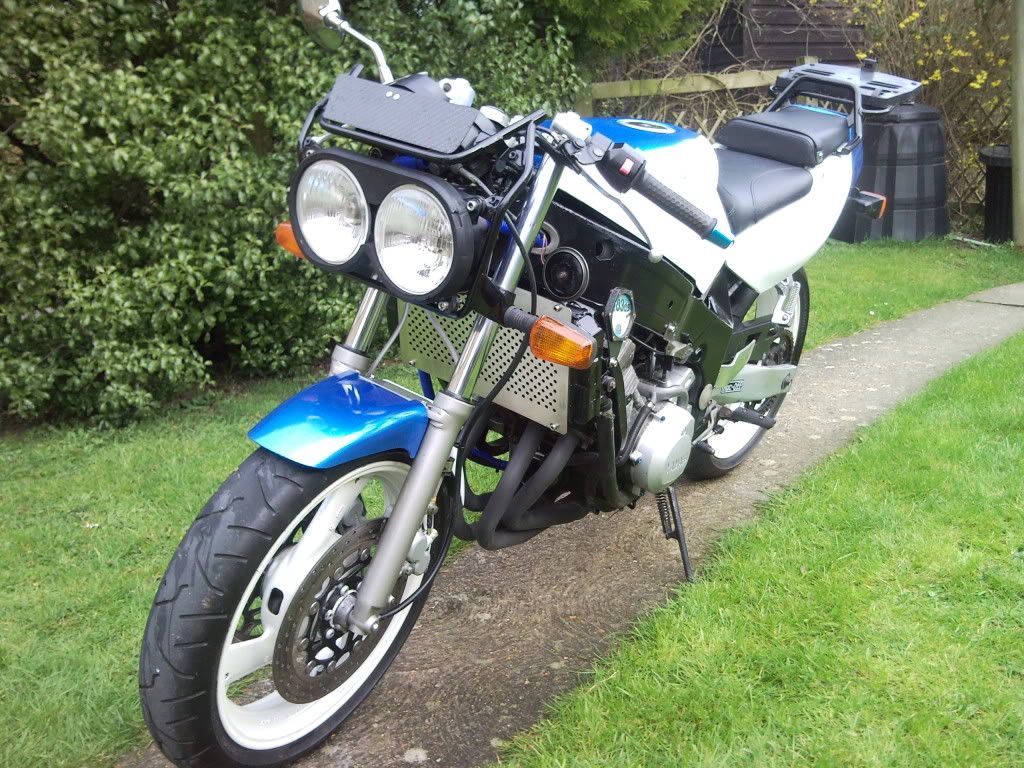 Decal from the new run.
And there could be more...
You will be the coolest person with all your FZROnline Shwag at your next track day or bike night
...Get those entries in people!!
Disclaimer:
* Although we strive to be fair in moderating this contest, Site Directors reserve the final word on all contest decisions, including unforeseen circumstances.