I was going to keep this a secret, well, tom(tomgun) and brian(nhfzr600) knew about it because they were there when i found the cowl at MOM's(Motorcycles of Manchester) after our run last weekend. But i figured what the hell, why not post it up here so you guys can see how most of the parts of the 4/6WTF were made! So here it is, from the start, almost, to the end. This is my first ever attempt at fiberglassing, so bear with me, and anyone who has any input, please feel free to chime in. I have read a bunch online, and picked Rockthis's brain in the chat.
I didnt go out and buy all of the expensive fiberglassing stuff, and will probably pay for it in the end, but i wanted to do this pretty inexpensively, as it is my first time, and I figured i would screw it up anyhow. so here goes...
Here is what i started with:
2003 zx6r solo seat cowl
woven fiberglass matt
bondo fiberglass resin
cheap paint brushes
carnuba car wax, paste
I didnt get a picture of the original layup, because i suck, so deal with it!
I waxed the crap out of the original cowl, only after laying the glass on it, i realized i needed a mold release agent
, rockthis suggested Vaseline as a cheaper alternative to the actual stuff you can buy from fiberglass places, so i will try that on the part i make from this mold.
here is the trimmed piece, still wrapped around the part:
this is alot cleaner than what it looked like before, with the overhang of the fiberglass mat.
I was lucky and apparantly put enough wax on the part (about 10 coats!) to allow the fiberglass to release from it.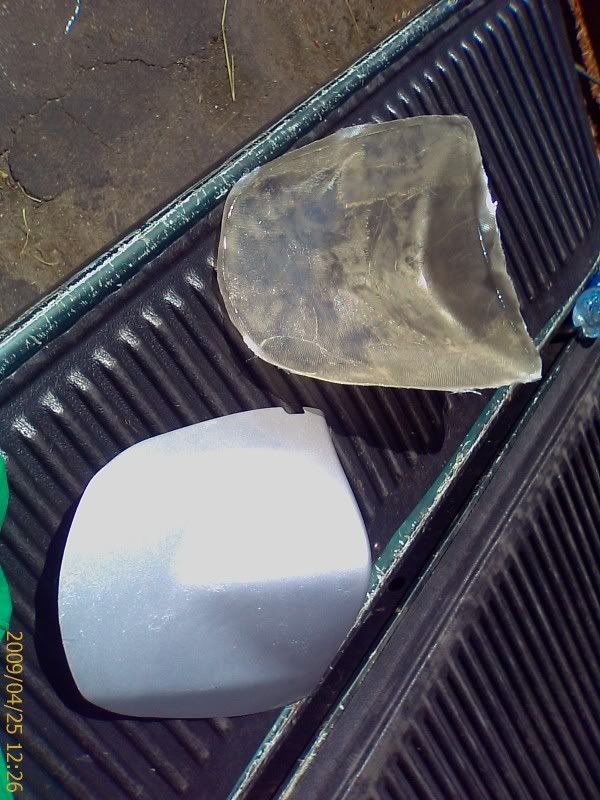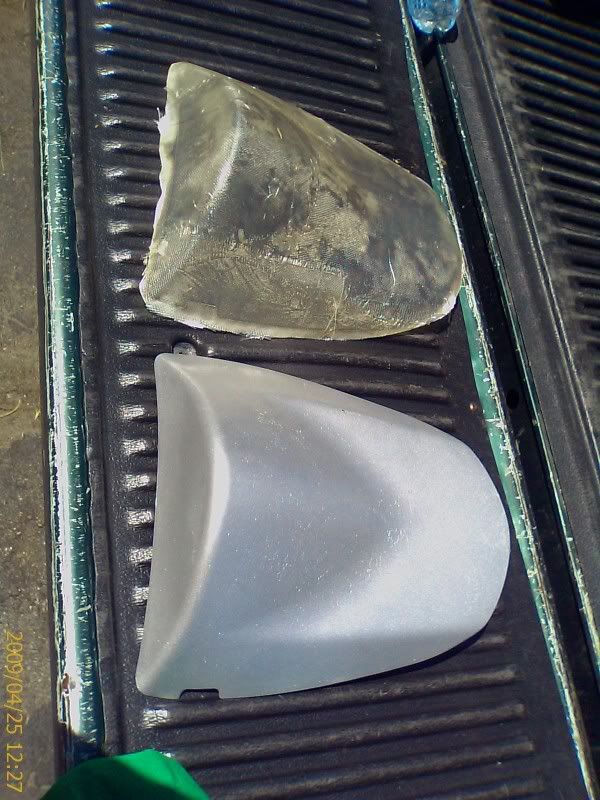 so that is the original part, and the mold that i will be using to make the cowl from. The mold is a little rough, i think due to not mixing the resin and hardener correctly, and/or it taking 4 days to cure becasue it was so wet and cold, and i just let it sit in my garage. it should cure up strong overnight, if you do it right, and it is warm.
soooo, of coarse i had to do a quick test fit with the mold, to see if it was even going to work. i couldnt really do this with the original part because of the mounting bits on it, and i am probably going to resell it on ebay when i am done, so i didnt want to mess it up by cutting it.
This isnt going to look good at all!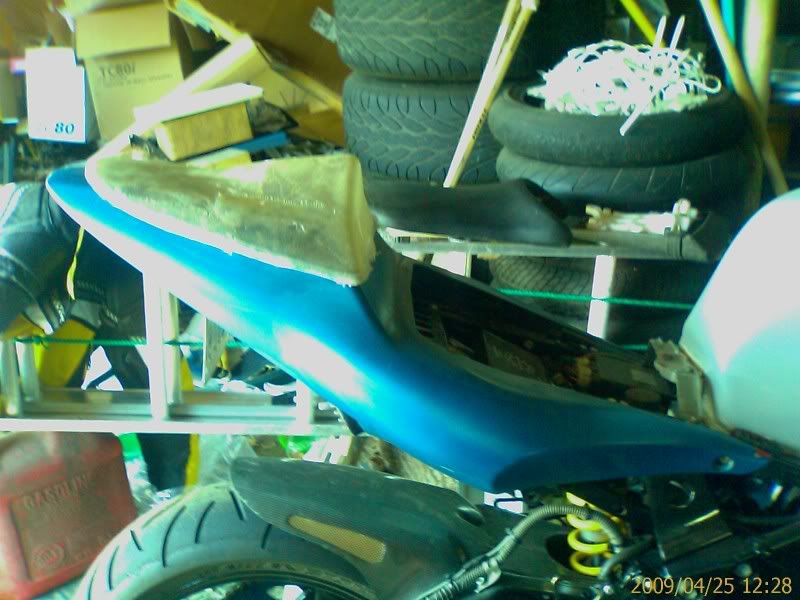 it is a bit too big, so i will have to trim the part i get from the mold, and then lay a bit of glass to make it fit right. I will also be attaching this to a chopped up rear r6 seat, so it will mount with the original mounts for a 99-02 r6 tail.
Today i hope to start laying the actual part, we'll see.