This is my first post on this forum so I thought I'd do it right and start a build thread!
This is my 96' FZR600 CA model. It seems all stock besides lack of fairings and the Jardine RT-One slip-on.
Got rid of the UGLY turn signals the PO had ziptied on, These will mount to the side fairings once I receive them.
Got bored so I moved the tail light in about an inch and then modified the bottom to allow more light on my plate.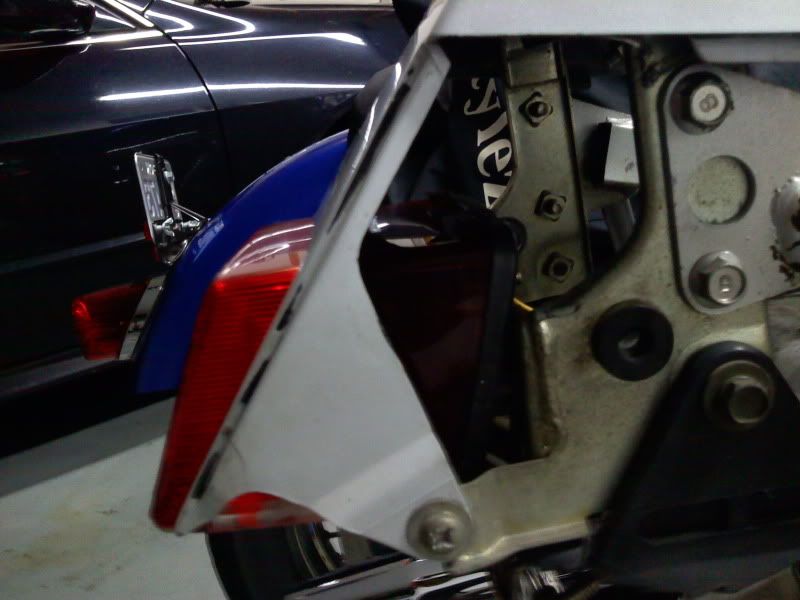 Got my hands on some carbon fiber vinyl and started wrapping the bike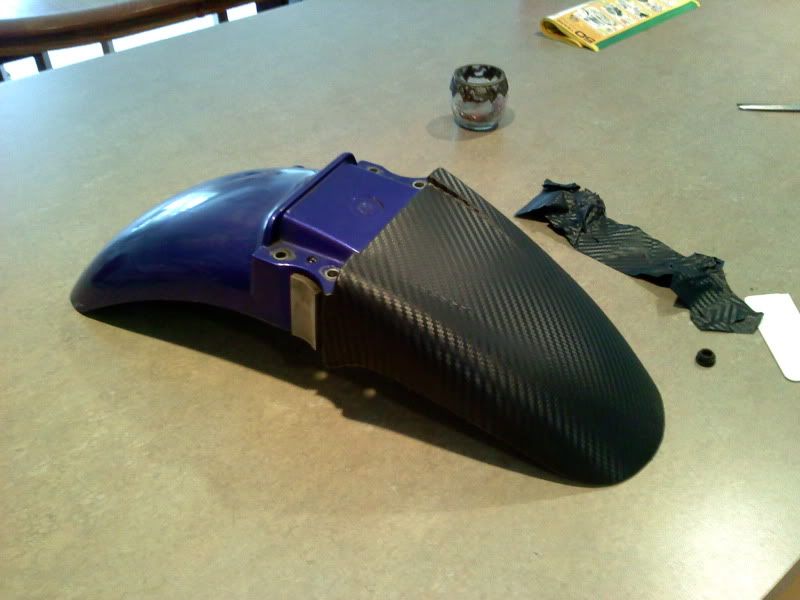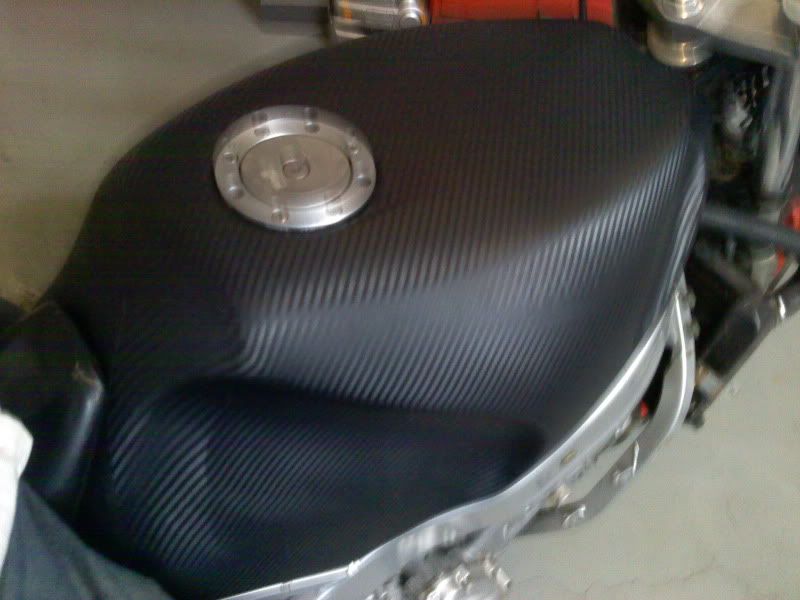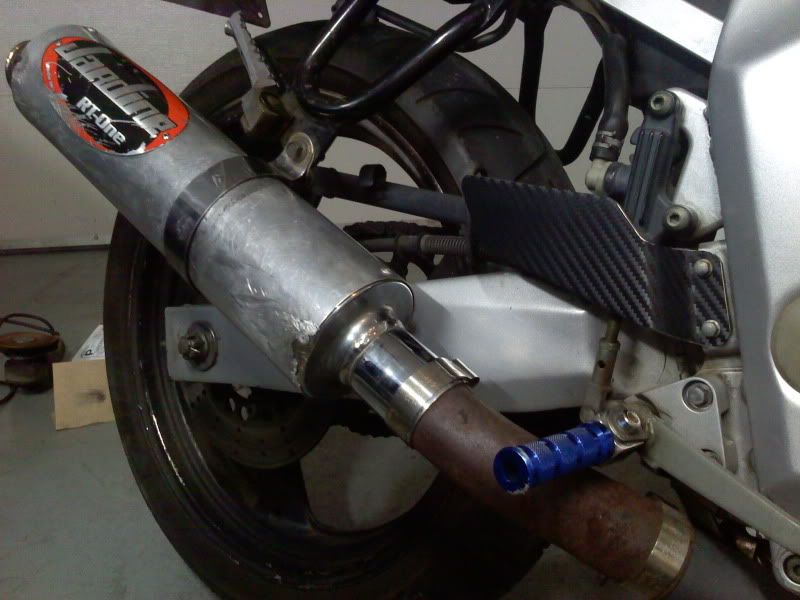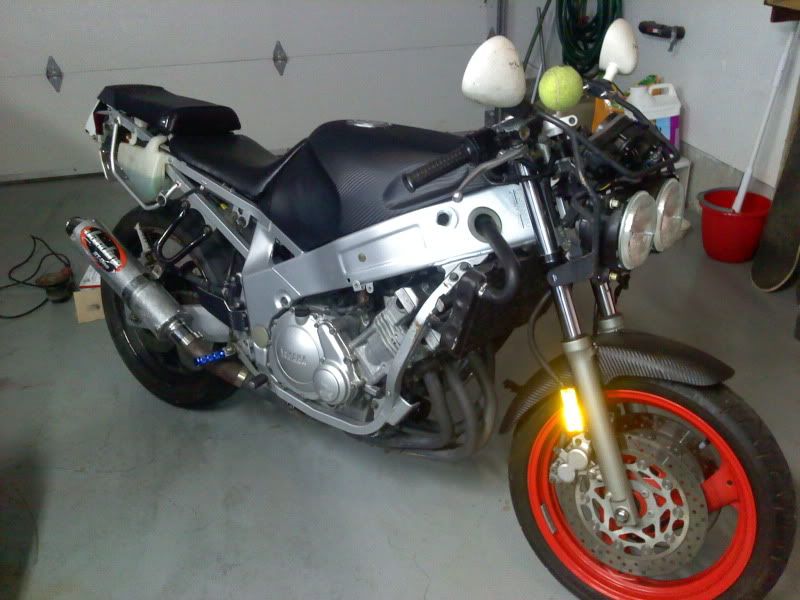 The wheels were ugly so I sent them off to paint, White basecoat with a metallic red topcoat, finished with some high strength clear.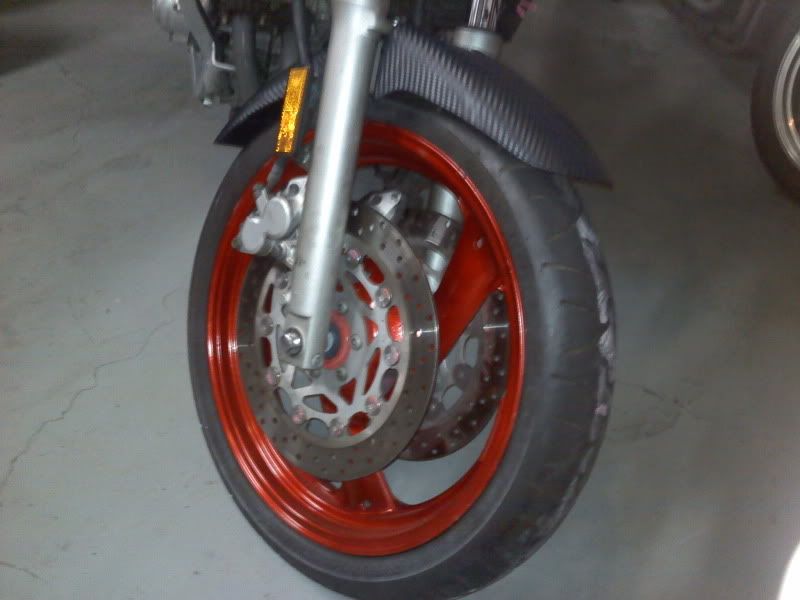 SECA II Handlebar mount
Pro-Taper Bars
I have a fighter front headlight assembly coming which include turn signals, Round bar end mirrors, and side fairings that will also be wrapped in the carbonfiber. I am really debating getting a carbonfiber slip on to finish the look but i don't know if i want to fork out the money for one when I have a perfectly fine can on right now. Let me know what you guys think!