Hi,
I was given a set of pattern FZR400 inlet manifold rubbers produced by Lite Tek to try out and review. I have no connection with the company just sharing my experience in case other members want an opinion on the product before ordering.
The Lite Tek rubbers retail at about £32.00 for a set of four with free air mail which is very competetive. Yamaha items in the UK cost about £10 - £11.50 each plus the postage on top. They are available from Lite Tek at:
http://litetek.co/re_parts_yam.html
The rubbers arrived quickly and they are very neat pieces made from good quality rubber, firm and pliable. Comparing and measuring them against the old rubbers confirmed that they are a perfect match and have been made using very precise moulding. It's obvious these are quality pattern parts, nothing cheap or nasty here.
I took advantage of the unusually good weather today to get the old rubbers off my bike. The old ones were not too bad but were splitting and two were developing very deep cracks and probably wouldn't have lasted much longer. I put the Lite Tek rubbers onto the cylinder head and they fitted perfectly with no problems at all. When I pushed the main carb body down onto them there was a very nice and definite snap as it went in. Again no problem pushing the carbs on just some reassuring resistance until they slipped into place. I gave them a wiggle and even without the clamps being tightened up the carbs were held very securely in place.
I was really happy with the swap going so well and decided to sync the carbs while everything else was out so this has been a very rewarding mornings work. Some pics of the new rubbers: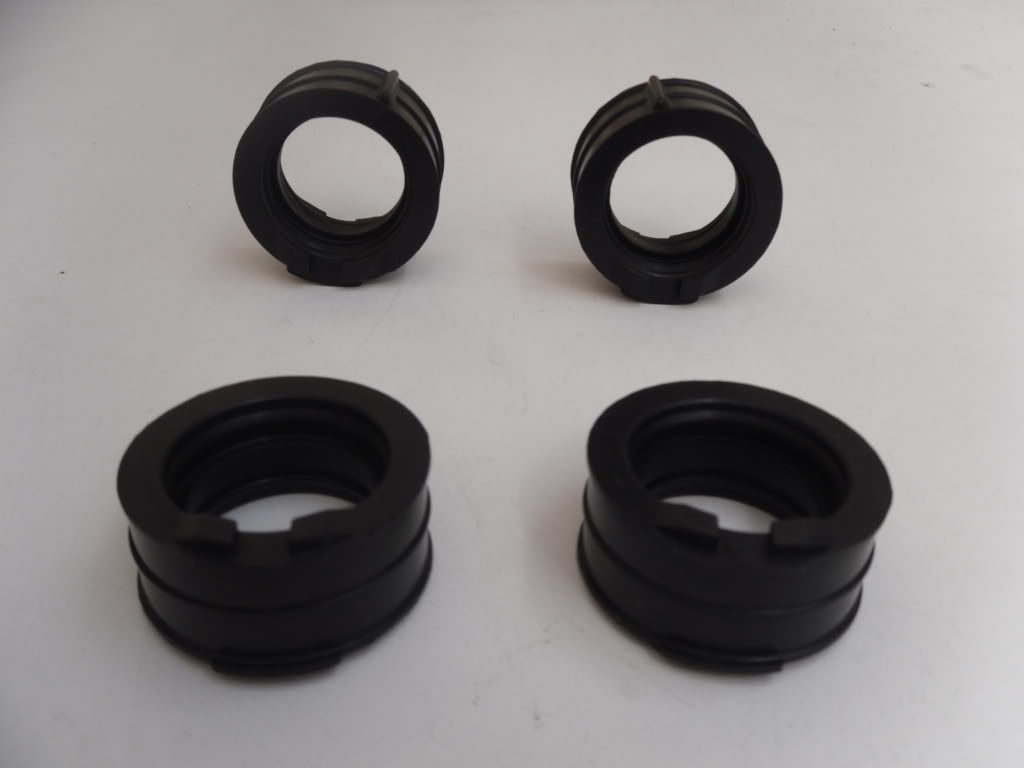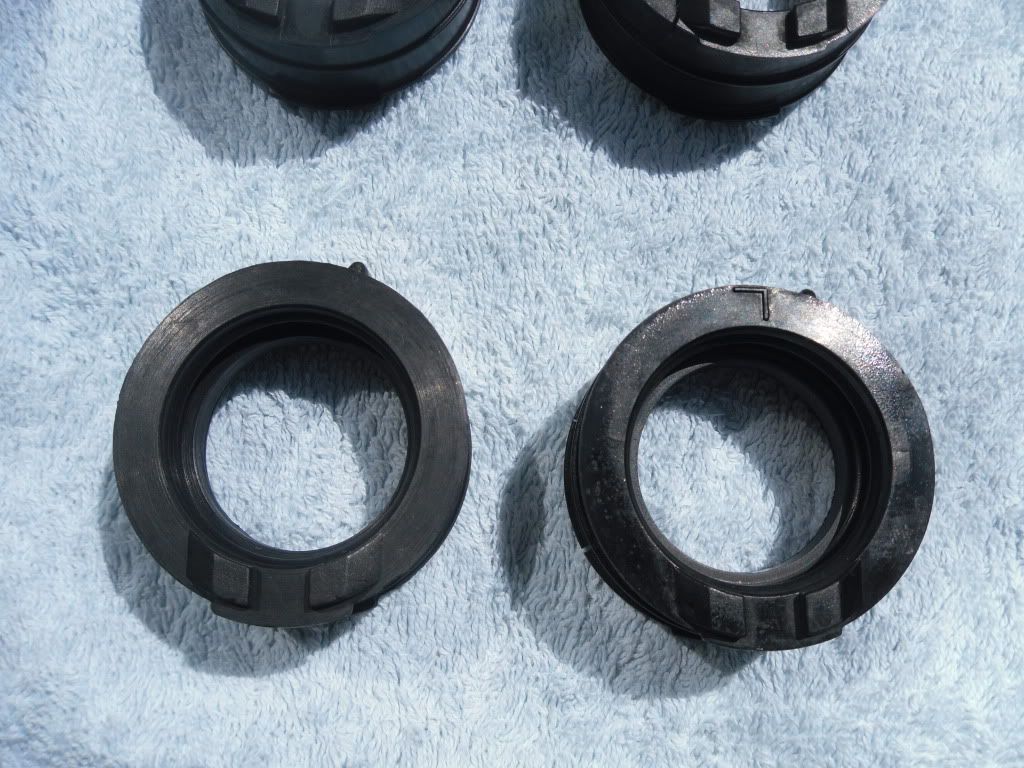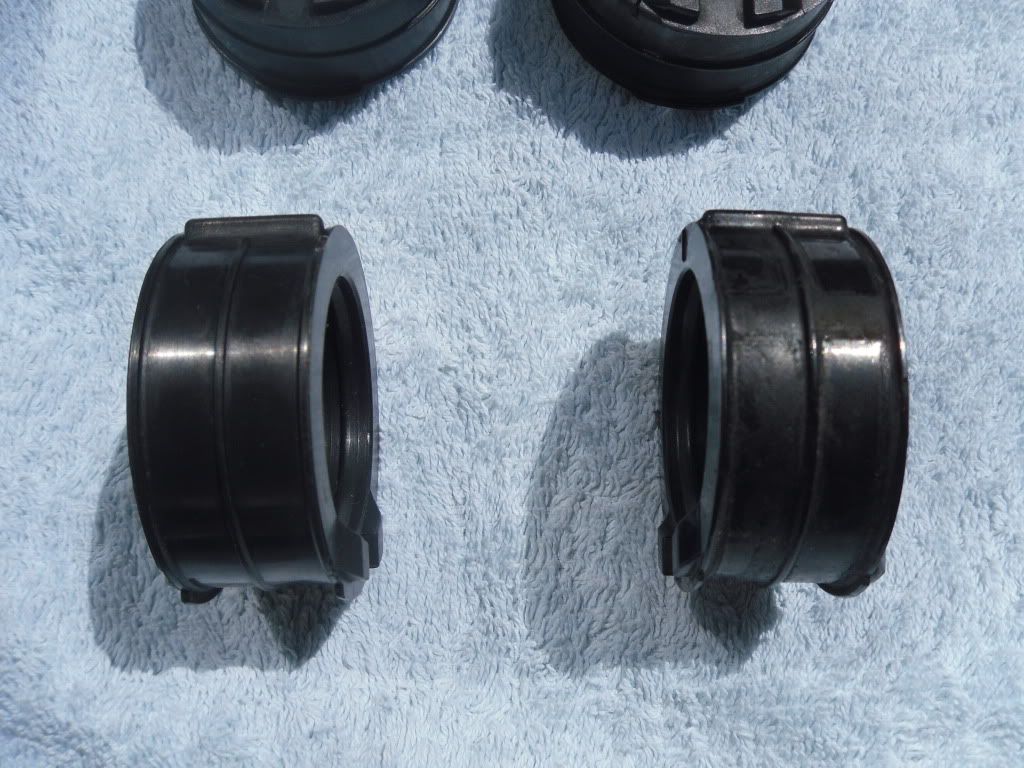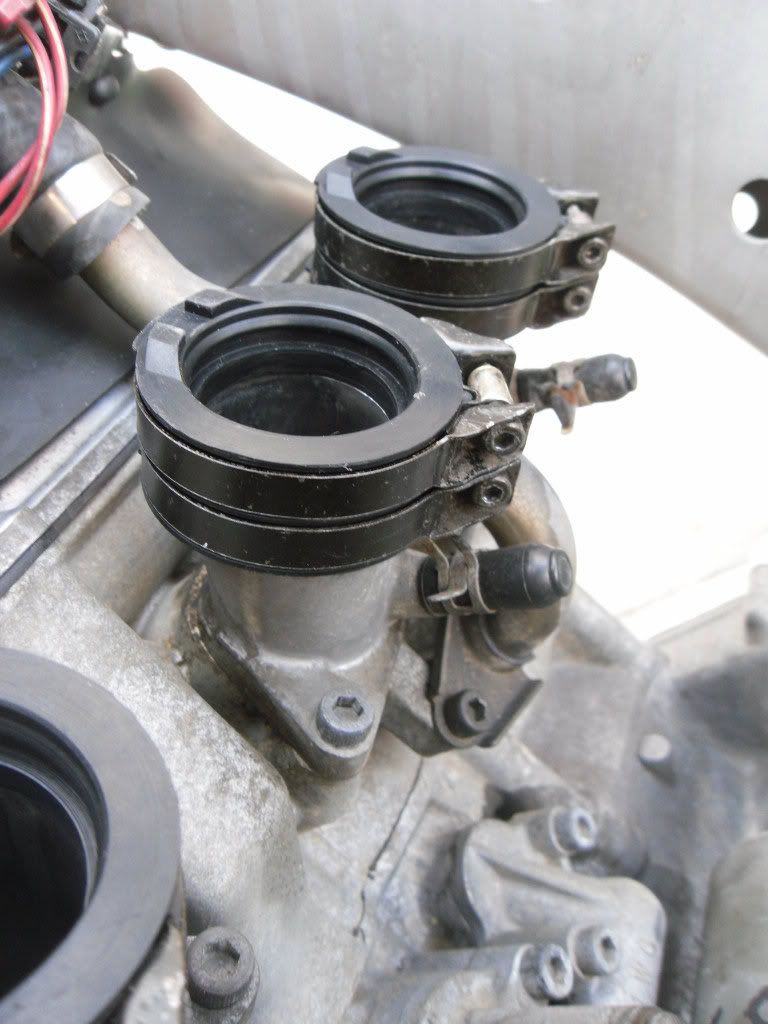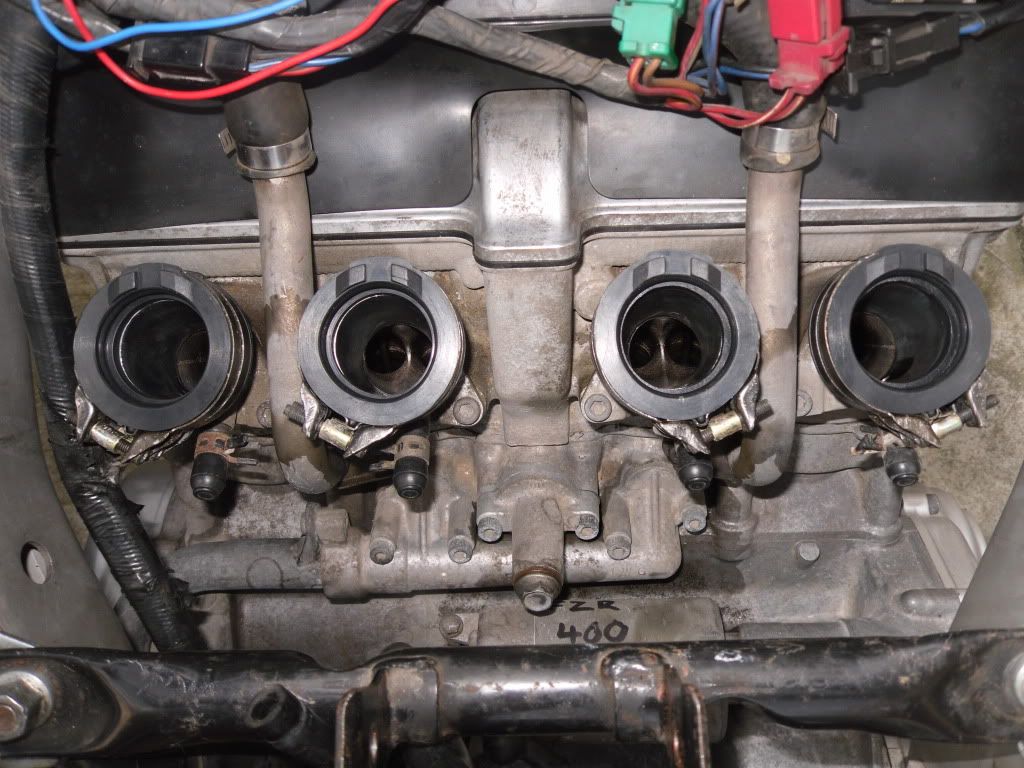 I would happily recommend these to anyone.