I am using my first post to sell something but I was a member (that can't seem to remember what the heck my name was) that frequented the site quite a bit when I was rebuilding this bike. It's been a crazy year and a half and I'm going to be pulling a cross country move soon to be closer to family due to an illness so my not frequently used possessions are going first.
The story with this is that I bought it for a project and spent way too much time and money when all was said and done. It is a fantastic bike however. I have done a few track days on it and it handles and pulls amazingly. I've also commuted on it and it's been dead reliable.
Anyway, on to the bike.
Within the last 4,000 miles it's had:
Valve adjustment
New RK chain
New sprockets
Woodcraft clip ons and bar sliders
Yamaha race kit preload adjusters for front forks
Rebuilt front forks with new seals and sliders. Added Racetech valves and springs.
Installed rebuilt FOX Twin Clicker shock (this thing alone cost $650 for the part and rebuild)
R6 front master cylinder and calipers
Ignition advancer installed
Braided stainless brake lines
Yoshimura slip on installed
+1 jets installed in the carbs
New carb emulsion tubes
Carbs rebuilt and synced
New Regulator/Rectifier
New Seat covers installed
New spark plugs
New spark plug end caps
New valve cover gasket
New Clutch and springs
New clutch cable
New Zero Gravity windshield
New front and rear tires
New Battery
Lubed and adjusted preload on the steering head bearings
Removed swing arm and lubed the bearings
Made and installed custom machined front fork brace
YZF600 rear view mirrors to replace the ugly factory mirrors
The only real issues are some scratches/rash on the fairings, a bit of rust on the frame here and there and the rear tire is somewhat squared off as I was using it to commute for a few months and it was pretty much 60 miles a day of freeway.
The title is a Salvage but whatever happened to it was a long time ago so I really don't know what the story was. I do know that I've been through the entire thing and it all looks good. Registration is up but it's non-op'd so there aren't any back fees.
Test rides are going to be tricky since it's not insured and is registered non-op. I'm sure we can work something out if you are serious about buying.
I have a truck and can deliver it some reasonable distance as long as you're paying for gas. It's also solid for a fly and ride though you wouldn't be able to take the spares with you.
Speaking of, it also comes with a bunch of spare parts (original muffler, spare rotors that need to be floated, levers, good emulsion tubes, turn signals, links to raise the rear end, I forget what else). I also have a TDM800 rear wheel as I read that it's a pretty much drop in 17in. conversion. That is [i]almost[i] true. The bearings are the right size, the spacing on the rear rotor is perfect but the sprocket carrier will need about 12mm machined off to get it lined up properly. When lined up (sans carrier) it spins freely and doesn't foul the chain or any thing else. The wheel and a spare sprocket carrier also go with so you can work on it without going at the original.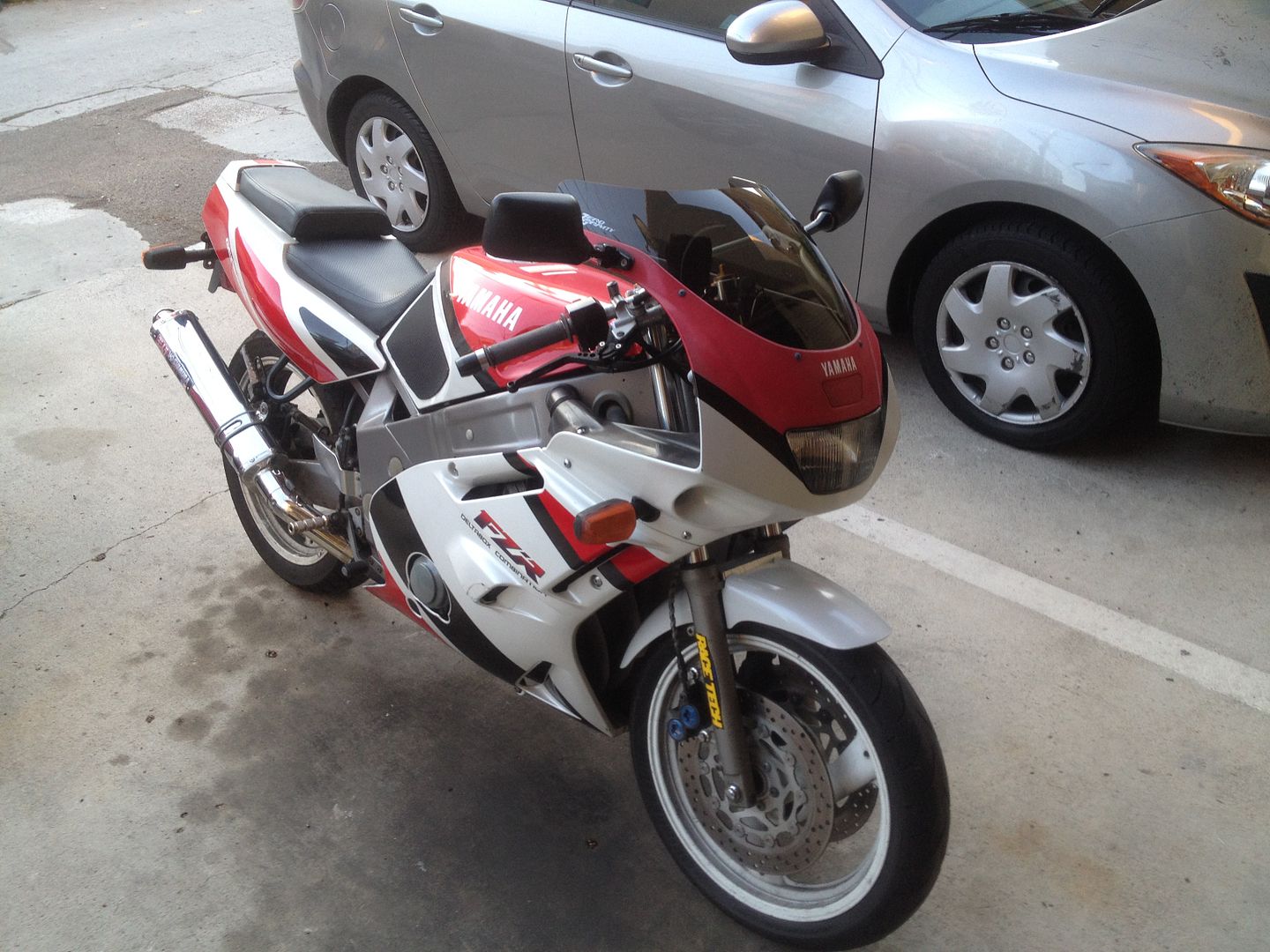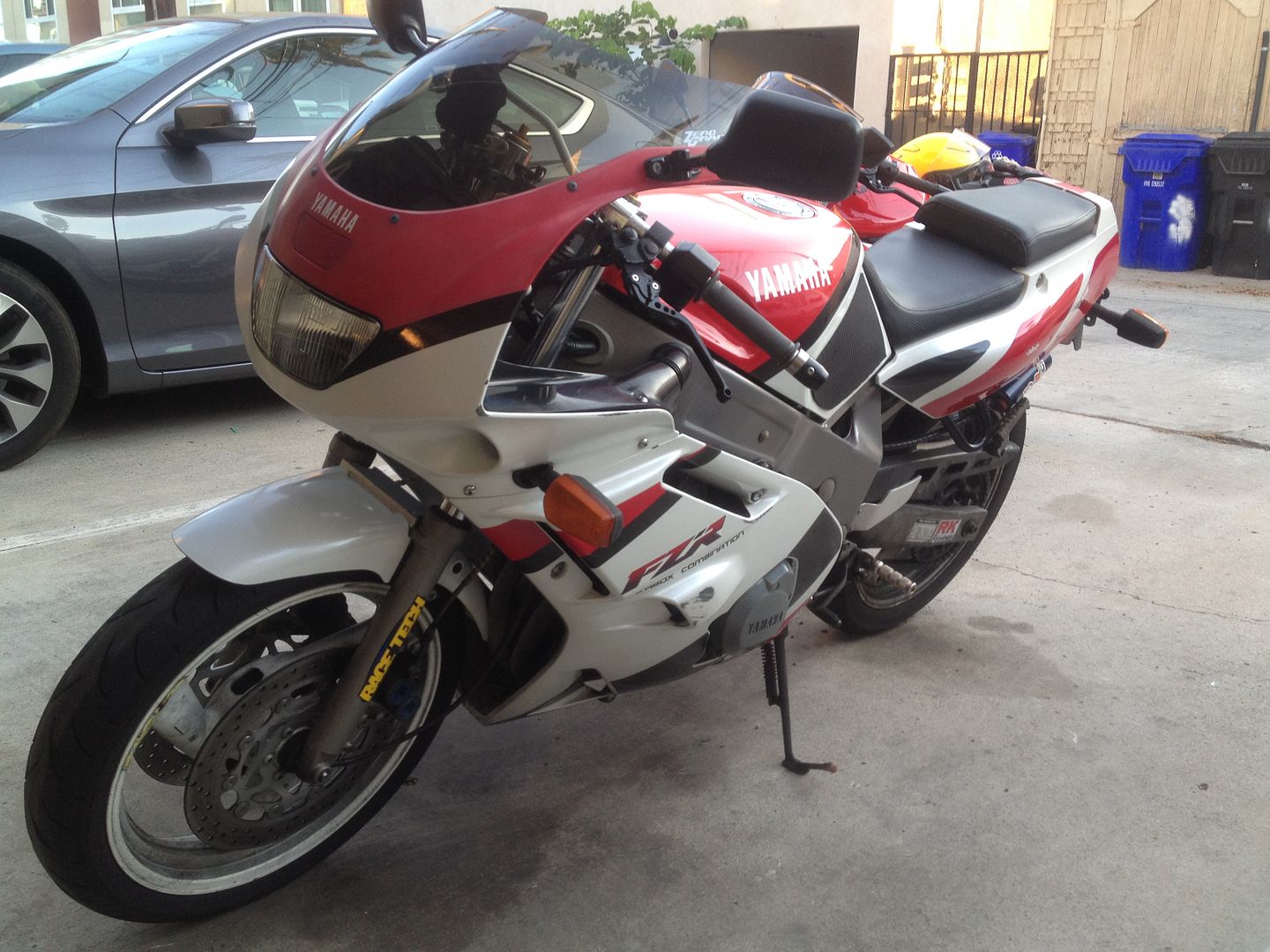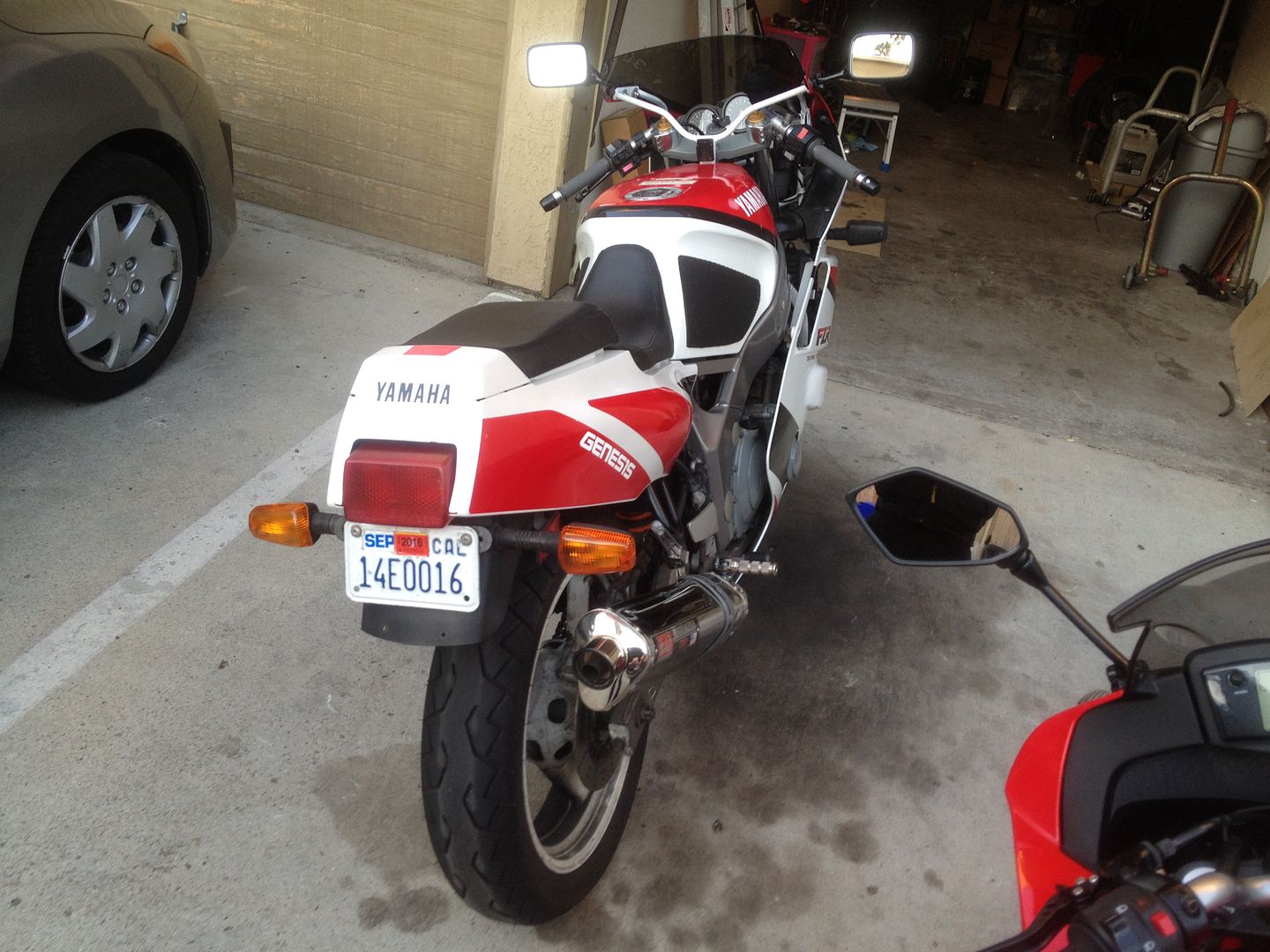 Price, I'd like $2,300 for the whole thing. I probably have closer to 4 grand into it and I'm almost definitely forgetting stuff I've done but it was a fun project so I'm not considering it money wasted but I am fairly firm on the price. So as not to be a complete sponge, if i sell the bike here I'll donate 2% to the site as a thank you for letting me post